Group Leaders
Dr Deborah Gill
Dr Deborah Gill is a translational scientist with over 20 years of experience in the field of gene therapy.Deborah undertook a Ph.D. at the University of Warwick where she discovered the defining member of the ABC Superfamily of proteins, which was reported in Nature.
Following post-doctoral work she became an Assistant Scientist at the Weatherall Institute of Molecular Medicine in Oxford, undertaking two clinical trials to evaluate non-viral gene therapy for Cystic Fibrosis in the mid-1990s.
She is now a Research Lecturer at the University of Oxford and Co-Director of the Gene Medicine Research Group, focused on translating research into lung therapeutics.
As part of the UK Gene Therapy Consortium's clinical programme Deborah is responsible for the manufacture and procurement of the gene therapy product for clinical trials.
Dr Stephen Hyde
Dr Stephen Hyde has a D.Phil. in Biochemistry from the University of Oxford where he studied the structure and function of ABC proteins, including the protein responsible for Cystic Fibrosis.
During post-doctoral research at Oxford Stephen was the first to demonstrate that gene transfer could correct the Cystic Fibrosis defect in transgenic mice.
This led to an extensive pre-clinical and clinical programme of gene therapy. He has acted as a specialist advisor on the clinical safety of gene therapy vectors to both the Department of Health's Gene Therapy Advisory Committee and the Committee on the Safety of Medicines, and has advised the Department of Health's National Translational Cancer Research Network on the procurement of gene transfer vectors.
Stephen is now a Research Lecturer at Oxford University and co-directs the Gene Medicine Research Group developing gene transfer vectors for clinical application and leads on Regulatory Affairs within the UK Cystic Fibrosis Gene Therapy Consortium.
Post Doctoral Fellows
Dr Ian Pringle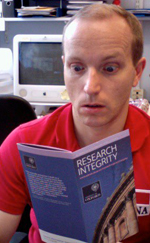 Dr Ian Pringle is a postdoctoral scientist and has worked for the UK CF Gene Therapy Consortium for a number of years. He has a BSc (Applied Molecular Biology) from the University of Aberdeen and a D.Phil (Biochemistry) from Trinity College, Oxford.
As a molecular biologist, Ian's main focus in the Consortium has been the development of gene therapy vectors. He had a leading role in the creation of the Consortium's clinical trial product (GL67A/pGM169) and today he continues to develop and test novel vectors.
He is a previous winner of the British Society for Gene & Cell Therapy's Outstanding Young Scientist award.
Dr Jack Tan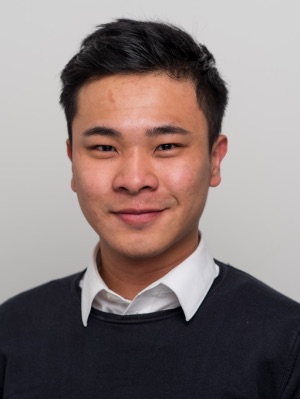 Jack is a postdoctoral scientist in the Gene Medicine Research Group and has a D.Phil from Wolfson College, Oxford.
His research focusses on the development of viral vectors for passive immunisation against Influenza and Ebola. Conventional vaccines against Influenza often have low efficacy especially in the elderly and immunocompromised patients and require annual reformulation to keep in pace with the antigenic evolution of the flu virus and there is no licensed Ebola vaccine to date. Jack is investigating the feasibility of using viral vectors to deliver genes encoding these antibodies into the lung or muscle and turn these organs into 'antibody factory' to provide protection.
This platform could potentially serve as a more cost-effective, time-responsive and long lasting approach to provide immunisation against infectious diseases.